Meet Our Team
Meet our team of doctors and nurses.
Dr Betty Hyde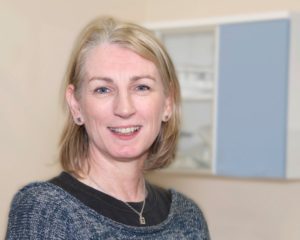 Dr Betty Hyde qualified in 1987 from University College Cork with honours in Paediatrics and Psychiatry. She also holds a post graduate degree in Medicine having obtained MRCPI in
1991. Following this Dr Hyde specialised in General Practice and qualified from the Cork GP Scheme in 1993 with MCGP and MRCGP.
Betty joined the Cork Road Clinic in Mallow in 1993. She has a specialist interest in Womens Health and Geriatric Medicine (diploma in Geriatric Medicine Cardiff).
Betty is involved as an Adjunct Lecturer with University of Limerick Medical School and enjoys training Graduate Medical Entry Students of Limerick at Mallow Primary Healthcare Centre.
Dr. Betty Hyde can be contacted via email or on our landline:
Email: Reception@corkroadclinic.ie
Phone: (022) 21579
Dr Giovanni Baldassini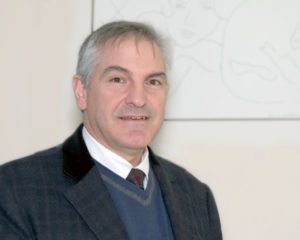 Dr. Giovanni Baldassini graduated from the University of the Witwatersrand, Johannesburg, South Africa in 1989.
He developed a special interest in Emergency Medicine, leading to him becoming a diplomate in Emergency Medicine with the Colleges of Medicine of South Africa in 1991.
He practiced as a general practitioner in Kwazulu Natal for 17 years, during which time he was appointed District Medical Officer and tasked with medico-legal duties for the District of Eshowe.
During his time in General Practice he enrolled in a Master's Degree in Family Medicine at the University of Stellenbosch in 2006 and is a qualified as a member of the Irish College of General Practitioners in 2013.
He was a trainer in Motivational Interviewing at the Motivational Interviewing Network of Trainers forum in Stellenbosch, South Africa in 2006.
Currently he practices in the Cork Road Clinic, located in the flagship Mallow Primary Healthcare Centre in Mallow, Co. Cork, the Republic of Ireland.
He still holds a position as an external lecturer with Department of Family Practice of the University of Stellenbosch, lecturing in communication skills.
In addition, he is also involved in teaching undergraduate and postgraduate medical practitioners through University College Cork.
As a Medical Advisor and Board member with Helping Hands Adoption Mediation agency, Giovanni is developing his skills and knowledge in the field of adoption medicine.
Education University of the Witwatersrand, Johannesburg
I'm here to answer any questions you might have about our products and services. Feel free to contact me using any of the following methods:
Email: Reception@corkroadclinic.ie
Phone: (022) 215-79
Dr Andrew Clare
Dr Liz Gould
Dr John Veitch
Our Nurses
– Margaret Robb
– Gill Martin
– Emer Murphy
– Lorraine O Rourke
– Una Gunter