The Red House Family Practice was initially set up by Dr James Molony in 1945 on his retirement from the army.
The practice was based in The Red House, Shortcastle, Mallow until 2010, when the practice, in conjunction with two other general practices and local HSE Departments,  moved to the Mallow Primary Healthcare Centre.
Moved in 2010
This was in response to the request by the Government, Dept of Health and the Health Services Executive for General Practices to embrace the concept of developing services in the pre-hospital area of patient care.
About People
We pride ourselves in dealing with people, who have illnesses and we embrace a holistic view of patients, within their families, community, workplace and society, for the provision of healthcare and well-being, from cradle to grave.
Sick today seen today
Wherever possible, we apply a policy of "sick today, seen today" for all acute problems, be they mental or physical problems.
Chronic Disease Programme
For over 20 years, we have provided Chronic Disease Management for our patients who have heart disease, diabetes mellitus and respiratory disease and are very proud of this side of our practice. This is largely doctor supervised, nurse delivered, to a very high and annually audited standard.
Resources allowing, we plan to continue to develop this aspect of practice even more, as statistically people on these programmes do better than patients who come when they are ill.
Medical Teaching Role
Medical training and teaching is a vital part of the practice and while being enjoyable, it promotes continuing medical education for the practice staff and keeps us up to date.
Our medical teaching role is of great importance to us and the practice is an undergraduate teaching practice for University College Cork and University of Limerick medical students and patients may encounter medical students from time to time. Please note patients always have a choice about seeing medical students and are never obliged to see them.
The practice is also an Intern Medical Programme associated practice for newly qualified doctors, who rotate through the practice and hospital posts in their first year after qualifying.
To become a general practitioner today, doctors have to undergo 4 years of post graduate specialist training, 2 of the four years are in hospital posts and the remaining two years are spent in general practice.
The Red House Family Practice has been and continues to be proud to be involved in GP specialist training from the early 1990s and Registrars from the South Western GP Specialist Training Scheme spend a year with the practice as part of their final year specialist training.
We also take part in undergraduate nurse training through the UCC Nursing programme and provide GP Practice Nurses with experience and some European Nurses and medical secretarial experience from time to time.
International Primary Care Standard (IPCS).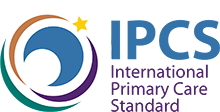 Standards are for you the patient
Mallow Primary Healthcare Centre (MPHC) was the first centre in the British Isles to attain international accreditation to a top international management standard, namely the Occupational Health and Safety Assessment Specification 18001; 2007 in 2010 and yearly since.
Since then, we saw the need for a more medical based standard in Primary Care and members of MPHC have been instrumental in developing and applying the new International Primary Care Standard (IPCS) and we are now certified annually by independent international standards organisation EQA.
Having such a high standard of operation is a matter of pride for MPHC but we can only maintain this standard with your help and support.
Please see our Mission Statement on the walls and our Patient Charter and we ask that you, our patients, tell us of all the problems you see with our activities and a note will be taken of any problems you experience and an answer will be provided, where possible.
Standards mean that we will listen to you, the patient, that we promise to do the best we can for you and will run a continuous improvement programme throughout the practice.—www.ipcs.ie